White Oak Amphitheatre | Greensboro, North Carolina
Yes, YOU! You really don't want to miss the BEST concert of the year. White Oak Amphitheater will host "The Big Night Out Tour" on August 2nd, 2023, with performances by the Goo Goo Dolls and O.A.R. All the true fans know that between the two of them, they have enough star power to illuminate any stadium, but you're lucky enough that these absolute legends will be coming just for you to White Oak Amphitheater. You can count on the duo to make sure you have the most awesome time of your life but you have to get your tickets before they sell out. Grab them right here – you know you want to!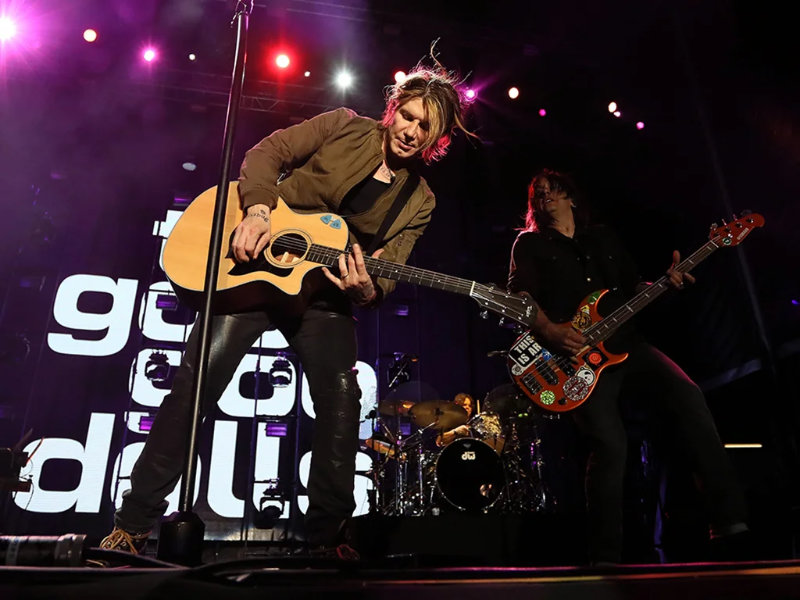 John Rzeznik (guitar/vocals), Robby Takac (bass/vocals), and George Tutuska (drums) formed The Goo Goo Dolls in Buffalo, New York in 1986. The Goo Goo Dolls, who started out as a cover band before developing a punk sound, found success in the mainstream after the release of their breakthrough single "Name" in 1995. The band shot to fame with the release of the single "Iris" in 1998. The song spent 18 weeks at the top of the Hot 100 Airplay chart and was on the Billboard charts for almost a full year. In October of 2012, "Iris" ascended to the top of Billboard's "Top 100 Pop Songs 1992-2012" chart. From the album Let Love In in 2006 came the singles "Broadway," "Slide," and "Black Balloon;" from Gutterflower in 2002 came "Here Is Gone;" and from Dizzy Up the Girl in 1998 came the singles "Better Days," "Give a Little Bit," and "Stay with You."
The initials "O.A.R." stand for "Of A Revolution," an American rock band formed in 1996 in Rockville, Maryland. The group consists of permanent members Chris Culos (drums), Richard On (guitar), Benj Gershman (bass), Jerry DePizzo (sax/guitar), Marc Roberge (lead vocals/guitar), and Jon Lampley (trumpet) and Mikel Paris (keyboards) as well as touring members. In total, the band has released ten albums. Six live albums by the band have been released, the most recent being 2019's Live From Merriweather. Their live shows and summer tours have pretty much made them famous. Four of the band members are locals of Rockville, Maryland and graduated from Thomas Sprigg Wootton High School. After high school, they moved on to complete their degrees at Ohio State. They found their fifth member, saxophonist/guitarist Jerry DePizzo of Youngstown, Ohio, and we are so happy they did!
The merging of these two bands for this tour will result in a sound that will transcend beyond any measure of doubt, much to the delight of you, the devoted fan base. Now it is your turn to experience the magic for yourself at White Oak Amphitheater on August 2, 2023, for their "The Big Night Out Tour" concert. Don't even bother thinking about it. Just grab your tickets right now!